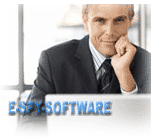 V9.1 Released on 2016-12-09
007 SpyAgent 9.x is online!
V3.95 Released on 2015-03-09
Log remote delivery bugs fixed and several bugs fixed!
007 Spy Software v3.95 Released on 2014-03-01
Log remote delivery bugs fixed and several bugs fixed!
007 Spy Software v3.94 Released on 2013-09-25
In this version we fix log sending bugs and allow customers review their logs remotely through any web browsers at anytime, from anywhere!
007 Keylogger Spy Software v3.87 Released on 2006-05-18
This is the latest version which completely hide the password/hotkey info of 007 to protect registered user's privacy, as well as fixed the wrong response message when user input earlier version of registration code. It will automatically lead users to download the latest regcode for free, and allows users of "SpyAnytime PC Spy" to upgrade with great discount.
007 Spy Software v3.8 Released on 2006-02-12
V3.83 fixed the flaw of displaying wrong number of log records at startup, and it can be automatically installed as the full stealth mode to avoid been detected by spyware scanners.
007 Spy Software v3.7 Released on 2006-01-23
This is a major update with remarkable improvement in email delivery technology! Now all our users are NOT required to input/configure the SMTP Server settings to send log report email. We made extremely powerful SMTP engine in this version to send log report without any complicated configuration/testing. Just input your preferred email address to receive logs delivered by 007, then hit the "Test Now" button to ensure you can get the testing email, that's all!
007 Spy Software v3.6 Released on 2005-07-01
Very excited! 007 can correctly record every keystroke in MS Office Excel now! Lots of our competitors' products are still unable to capture key code from Excel. Also lots of webmail login/password can be correctly recorded by 007 such as Yahoo Mail, HotMail, AOL and MSN mail etc.
007 Spy Software v3.5 Released on 2005-03-29
Very powerful new feature against spyware scanners has been integrated into v3.5! Now 007 can easily override most "Spyware Detector" to avoid been picked up by these programs, including Ad-Aware, SpyBot, Spy Sweeper, etc. No evident motion appears on the desktop since 007 will prevent them from running in the background, so users will not be aware what has happened.
007 Keylogger Spy Software v3.0 Released on 2003-05-29
007 Spy Software was born on the Internet! Integrated with most powerful spy engine and extremely user-friendly interface will make 007 Spy the world's first perfect surveillance program for employee monitoring, parental control and all other monitoring purpose! Unit can be purchase at only $39.95 with lifetime free upgrade!