About Us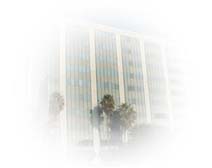 E-Spy-Software.com is the developer's site of SpyAnytime and 007 Spy Software, which is the very first spy monitoring solution released in April, 2001.
We are one of the leaders of spy software market. Since our beginning we have continued to improve our products as well as develop new solutions to suit our customers' need.
Our products has received major write-ups in: Time Magazine, Newsweek, Business Week, The Washington Post, ABC World News Tonight, NBC Nightly News, CNN and MSNBC.
Our goal is to provide network parents and network administrators with high quality spy products to monitor their children or employees. We offer pre sale support and most post sale support to attempt to keep our customers 100% satisfied.

If you have any questions for us please feel free to contact us